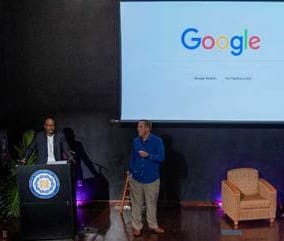 The Office of Health Information Technology (OHIT) and executive teams from Google and Google Cloud will host a two-day workshop on September 2. 12-13 at the St. Petersburg government building. Croix shares best practices, resources and solutions for workforce development, integration and interoperability for leaders in the health information technology and human services sectors to ultimately improve outcomes in the U.S. Virgin Islands.
The workshop is a follow-up to discussions during OHIT's July Digital Health Summit, which aims to foster innovative and transformative health information technology resources and solutions.
"Based on the energy and success of the summit, I am delighted to see the Office of Health Information Technology take another step forward, implementing practices, programs and partnerships that can greatly improve the quality of health care options and resources available to Virgin Islanders," Governor. said Albert Bryan Jr.
According to OHIT Director Michelle Francis, many summit attendees were eager to learn more about Google's approach and resources, which Google said committed to investing in the USVI health ecosystem.
The mission of the Office of Health Information Technology is to design and implement an integrated healthcare system that utilizes health information technology to improve the health of Hong Kong residents.
A representative of the Google Cloud team said they were grateful for the opportunity provided by the USVI Office of Health Information Technology to discuss Google's investments in the healthcare industry. Through this workshop, we will discuss how to expand Google's USVI partnership in workforce development and ways to promote integration and interoperability across health systems to significantly improve health care outcomes for residents.
The Office of Health Information Technology also continues to work with the Department of Human Services' Office of Medicaid to create and launch the USVI Health Information Exchange, which will allow patients' health records to track them across providers in the Territory and the continental United States. The exchange will also transform care coordination so providers can better communicate about a patient's overall care and view their records in one safe place.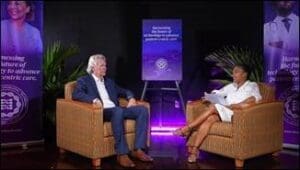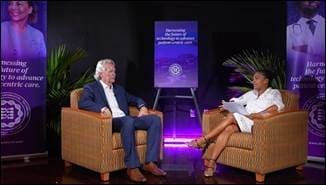 OHIT is also planning a number of small educational events between this event and next year's Digital Health Summit, with the aim of providing providers, healthcare professionals and the general public with information, access to resources and subject matter experts to navigate the evolving health IT landscape and make informed decisions.
For more information, visit the Office of Health Information Technology website at www.ohitusvi.com and the Facebook page: www.facebook.com/ohitusvi for details, downloadable materials and to watch the Digital Health Summit 22 session.
The Brian Roach administration is investing through transparency in the people, infrastructure and future of the Territory, stabilizing the economy, restoring trust in the government, and ensuring recovery projects are completed as quickly as possible. Visit https://transparency.vi.gov